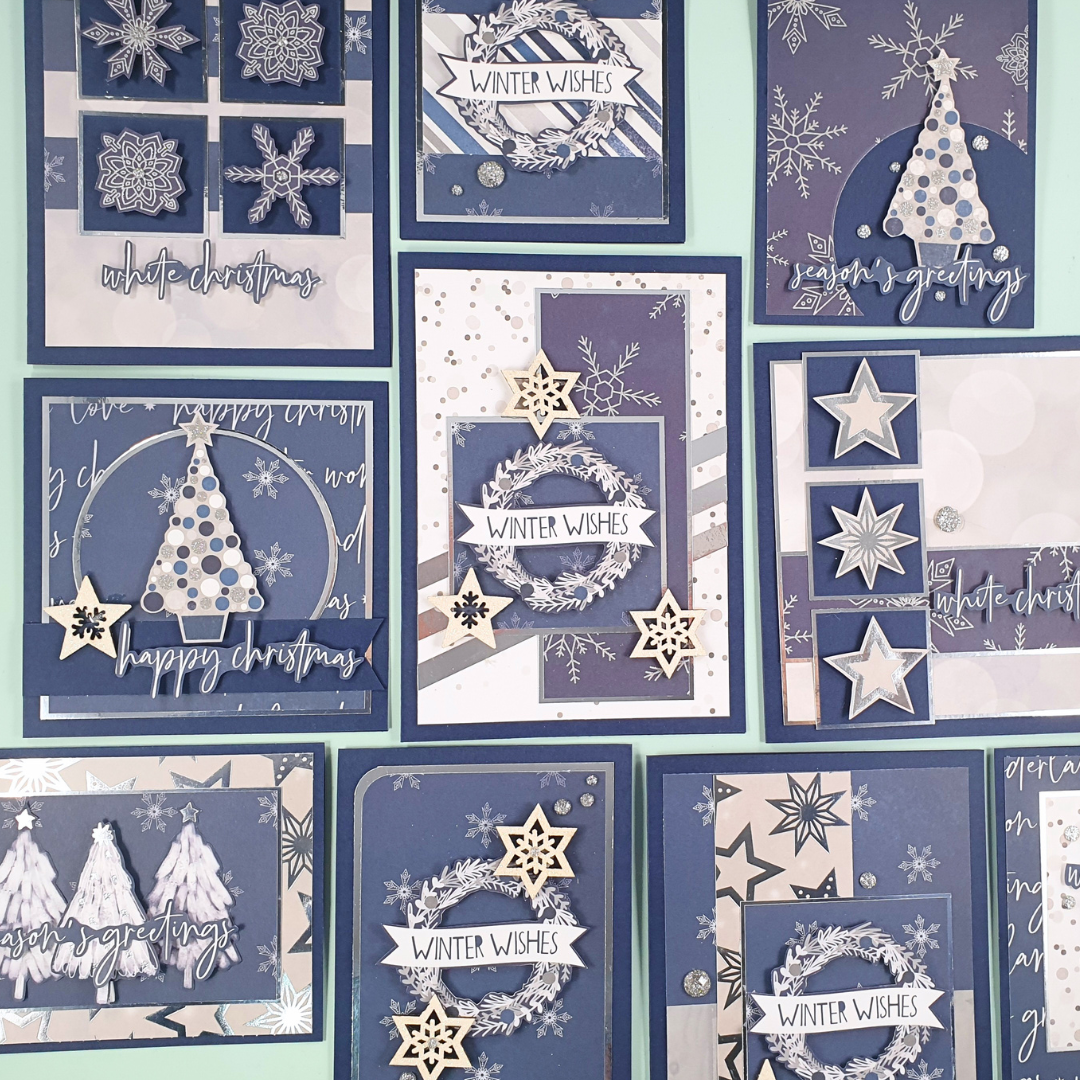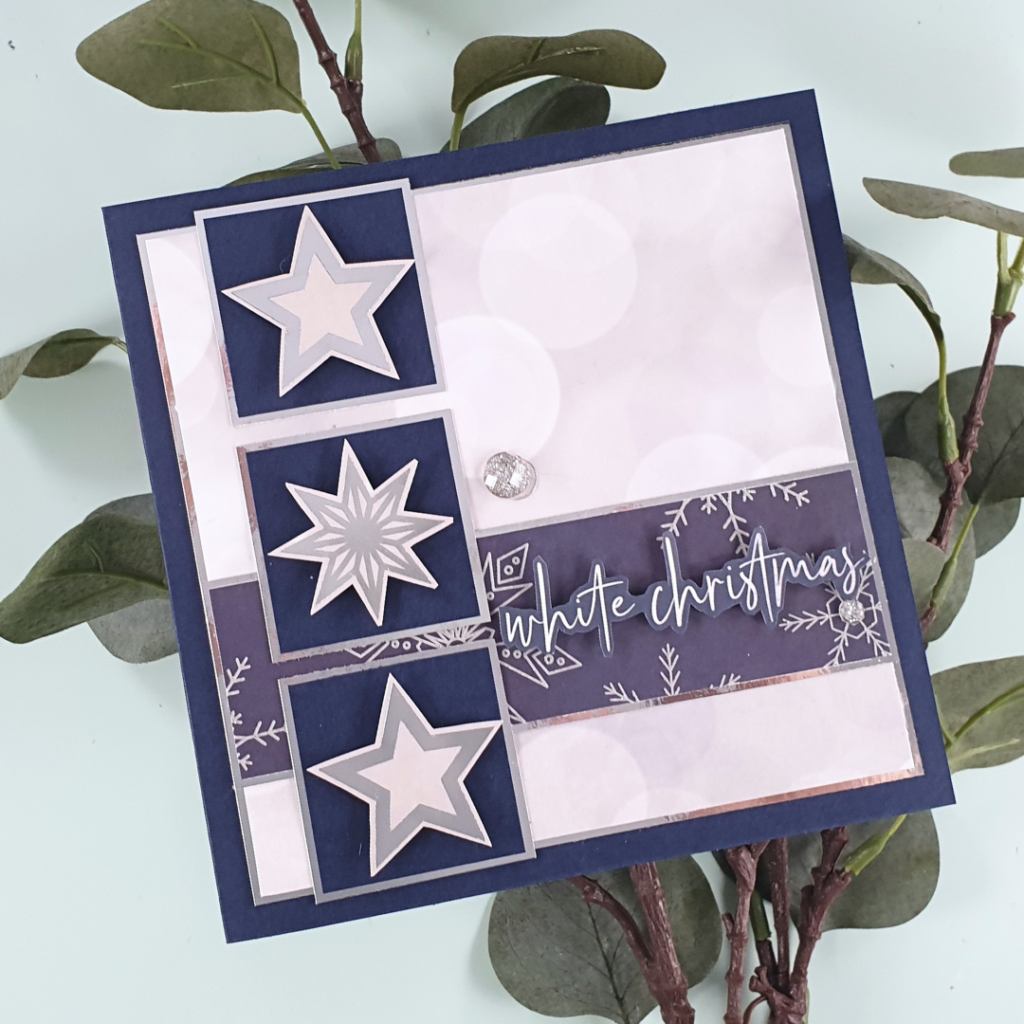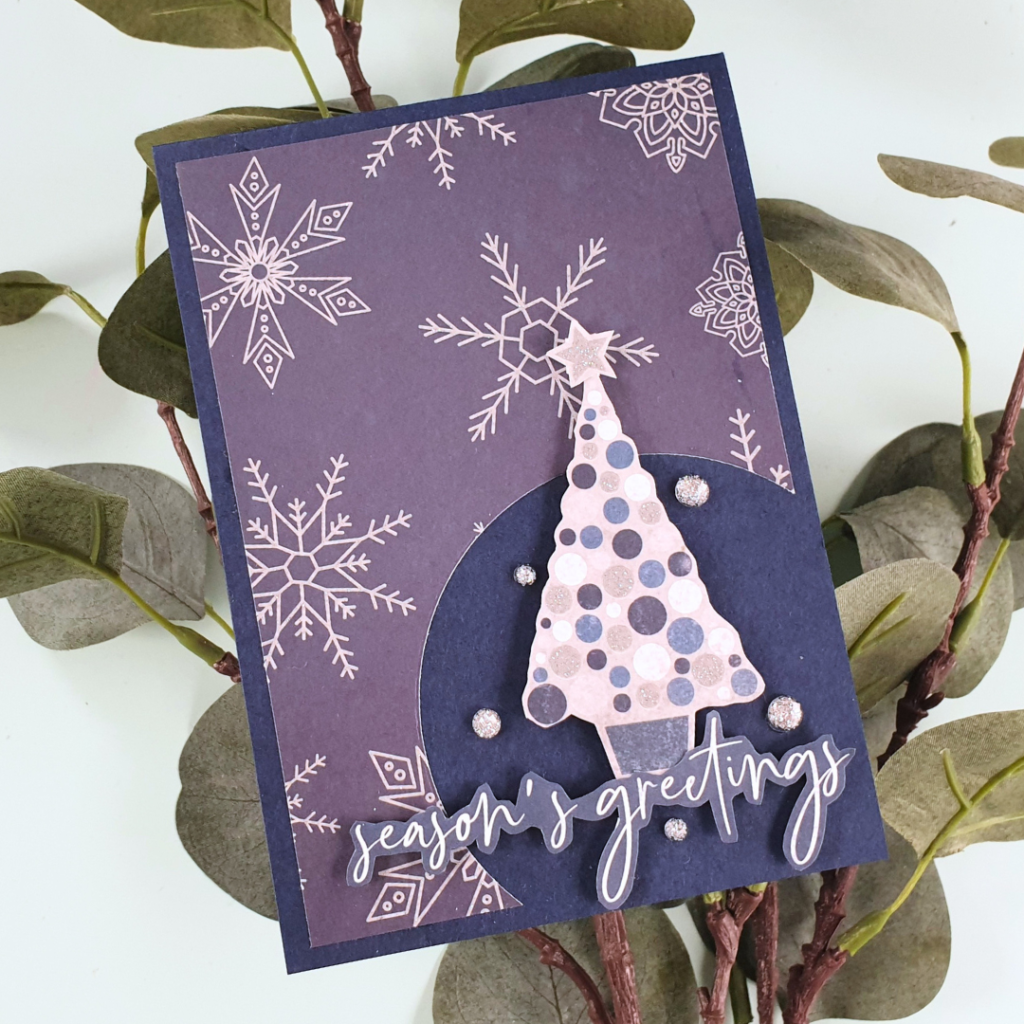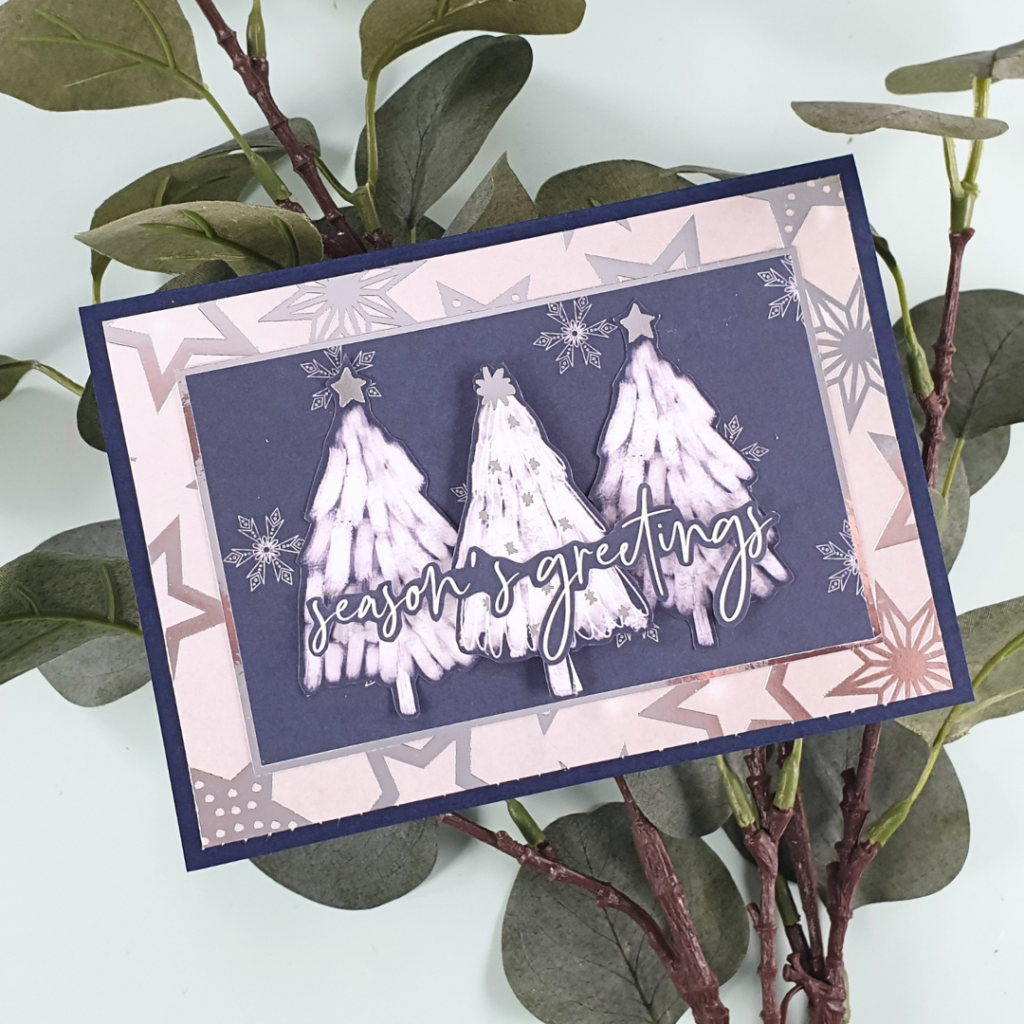 Hello Crafters! How are you? I have some gorgeous Christmas cards to share with you today using a beautiful Winter Wonderland paper pack from DRK Crafts. If you follow my blog you'll know that I use A LOT of navy, so I HAD to buy this patterned paper pack because of the gorgeous colour ways, but also because it has such a fantastic combination of designs -- there are pieces that are easy to fussycut as focal points, perfectly sized sentiments, and other pieces that have just the right level of interest to become beautiful backgrounds.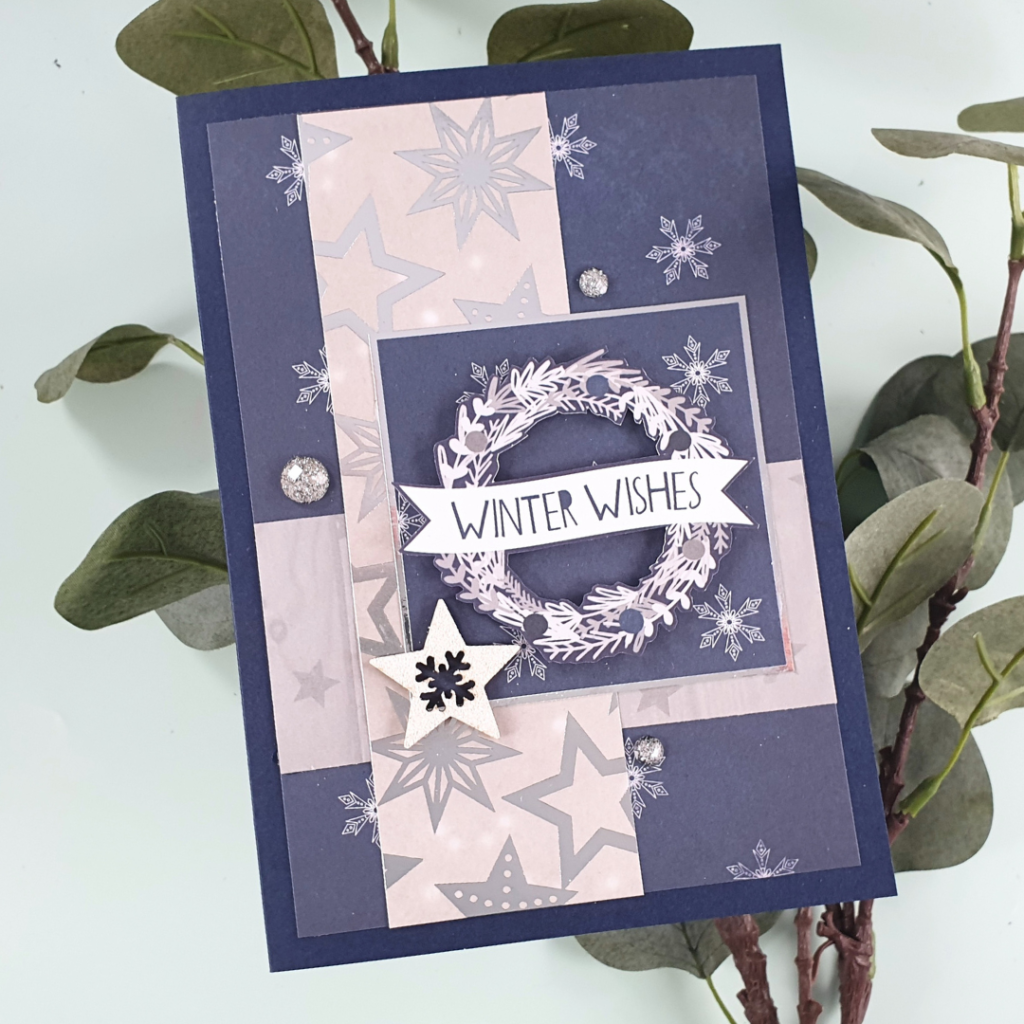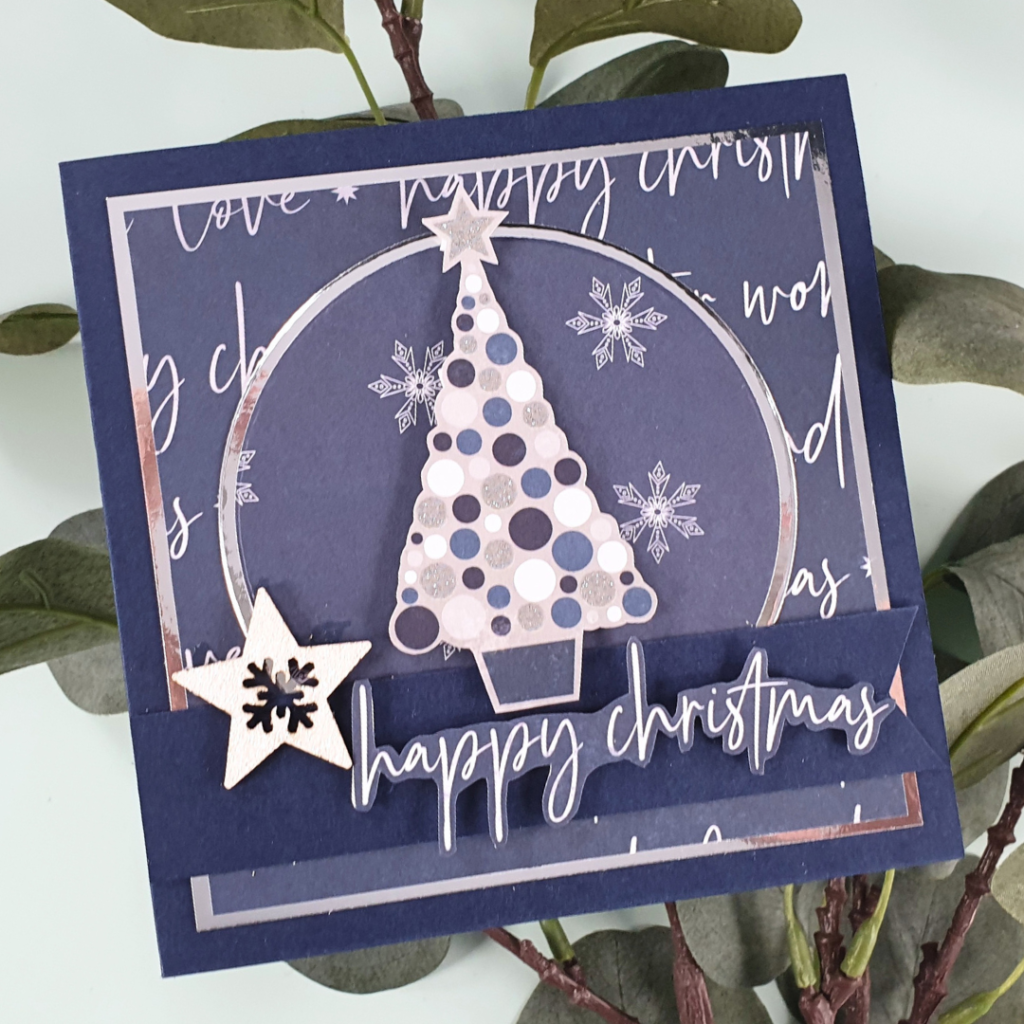 Because the paper pack is so perfect for cards, all I needed to add for these cards was some coordinating accessories (which were so inexpensive it's INSANE!!), and some real craftstash basics -- adhesives, cardstock, circle layering dies and a corner rounder punch! However, if you don't have the dies or the punch, you can still make most of the cards.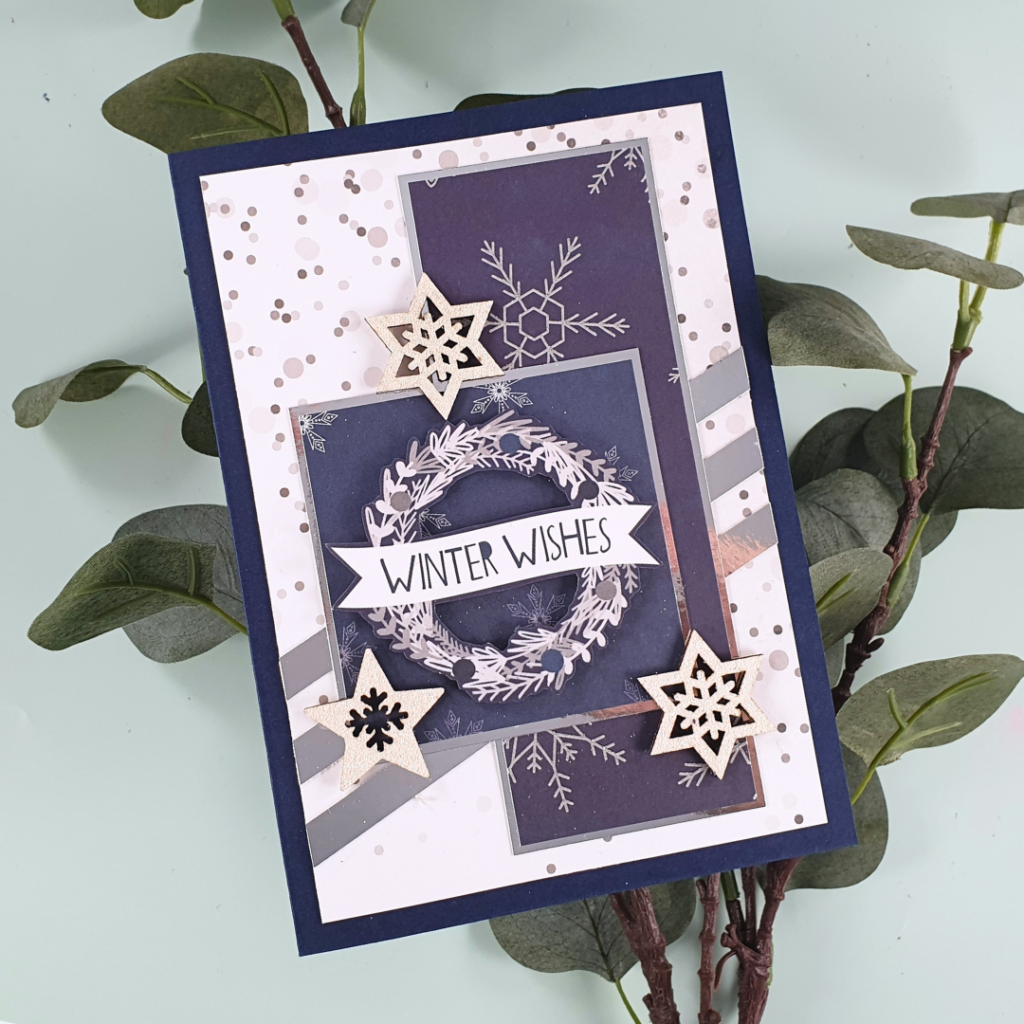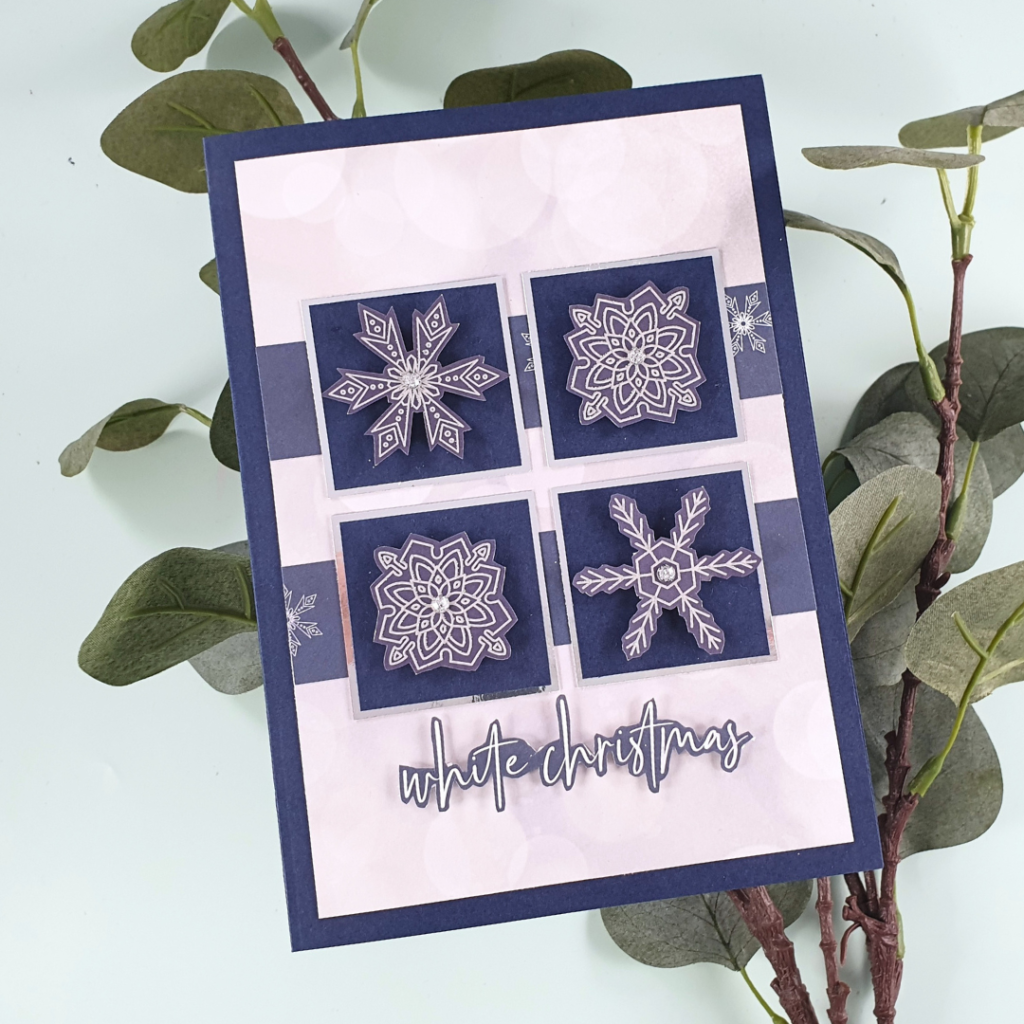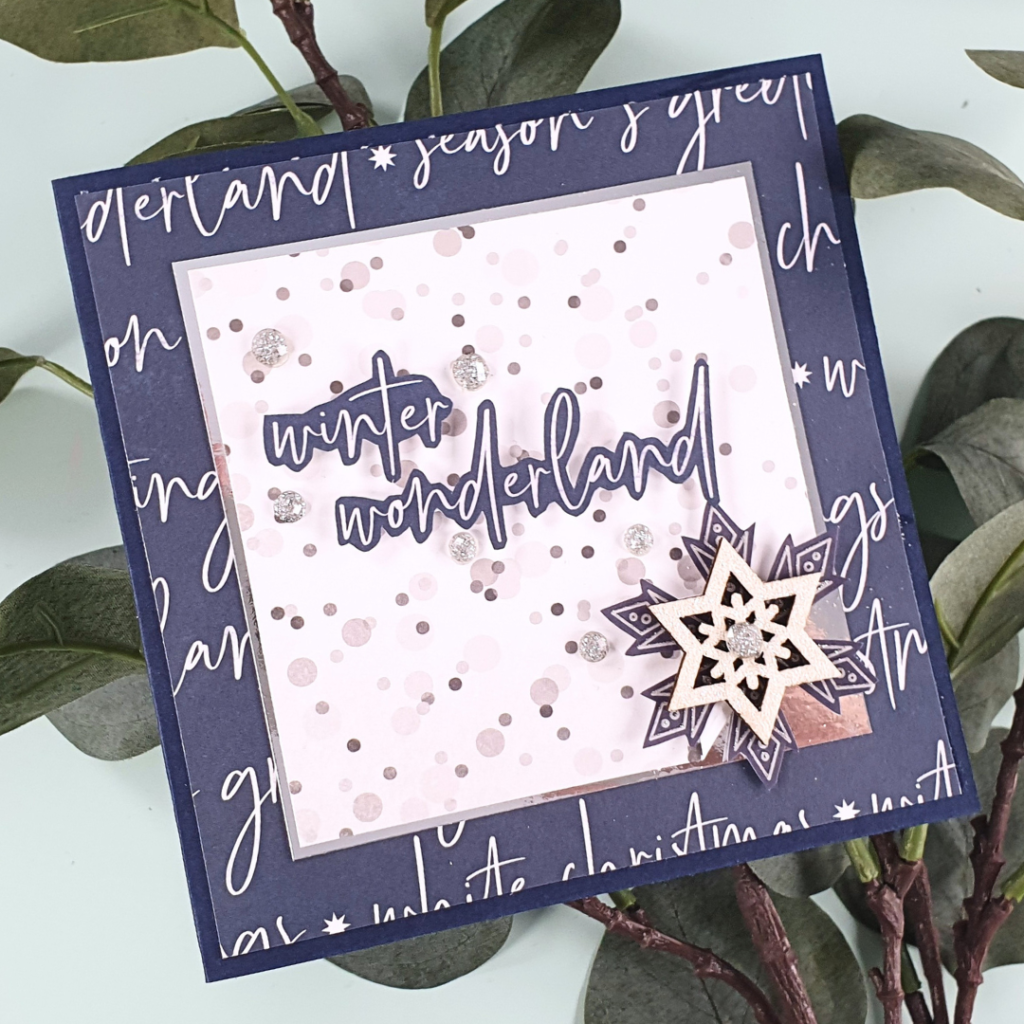 Check out the video below to see how to create this project yourself, then scroll to the bottom of the post to find links to the supplies you will need to create it!
Video Tutorial -- 10 Gorgeous Christmas Cards Created with Patterned Paper
I hope you enjoyed this project. Click the links below to shop the products used to create it. Please note that if you shop any of the below links I may receive a small commission at no extra cost to you. This will help me to continue to create projects to share with you. Thank you for your support. Please note that some of the products used may have been gifted to me by the relevant companies.

Dovecraft Premium Winter Wonderland FSC Paper Pad
Shop at:
DRK Crafts

Dovecraft Premium Winter Wonderland Wooden Shapes -- Glittered Stars
Shop at:
DRK Crafts

Dovecraft Premium Winter Wonderland Glitter Enamel Dots
Shop at:
DRK Crafts

Hunkydory Mirri Mats -- Stunning Silver
Shop at:
Craftstash USCraftstash UK