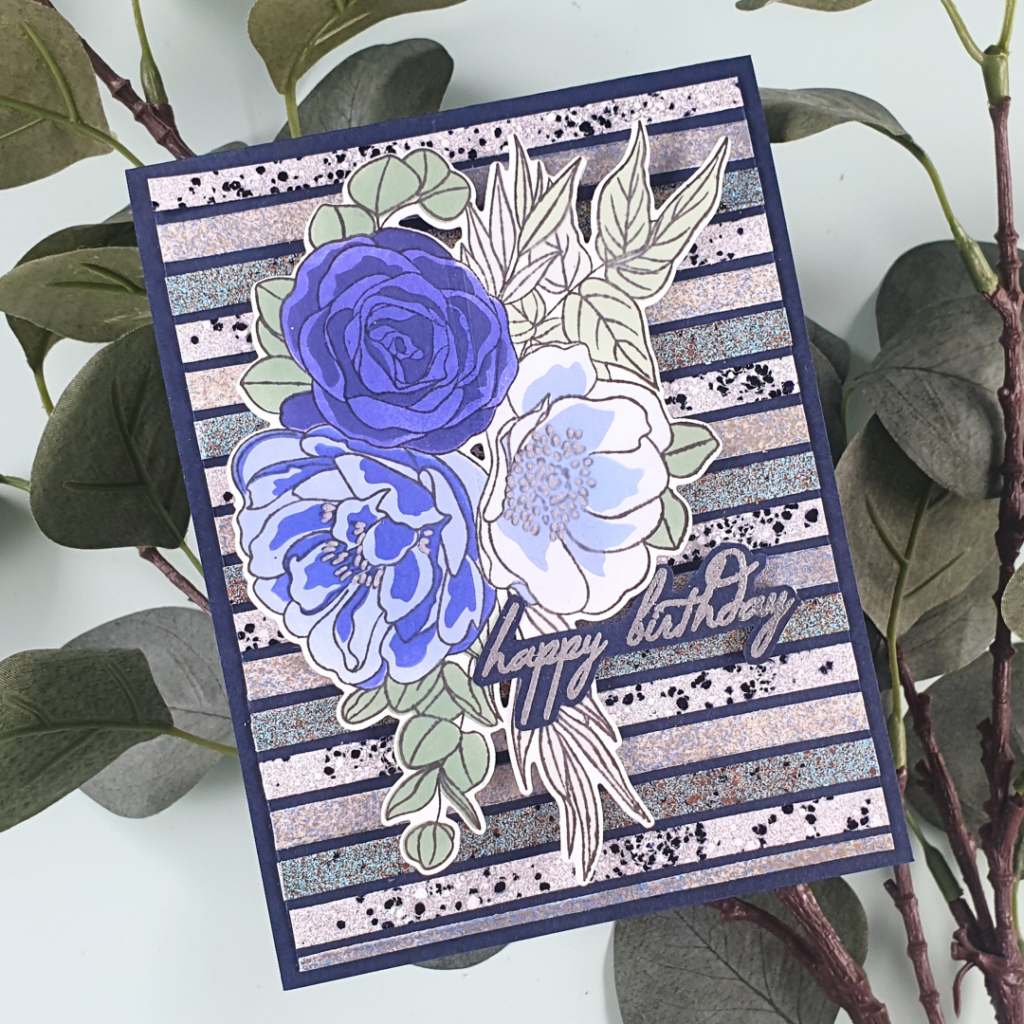 Hello Crafters! How are you? Today I wanted to share with you a birthday card I created with a stripey background made up of strips of paper heat embossed with specialty embossing powders. These gorgeous brand new embossing powders are a selection of specialty ones that Wow! Embossing have teamed up with Funky Fossil to create. They're called the Timeless Trio and they're just BEAUTIFUL!! I created strips of each (if you create them in the same way I did, you'll have enough strips for 3 or 4 cards created in just a few minutes!) and alternated them for a really beautiful, interesting background. I used similar colours to those in the background for the flowers so that those embossing powders really get a chance to shine! Check out the close-up below to see all of the different coloured flecks in those embossing powders! Just gorgeous!
Make sure you check out the tips in the video to get the most from these specialty powders!
Check out the video below to see how to create this project yourself, then scroll to the bottom of the post to find links to the supplies you will need to create it!
Video Tutorial -- Using Specialty Embossing Powders for Stunning Backgrounds
I hope you enjoyed this project. Click the links below to shop the products used to create it. Please note that if you shop any of the below links I may receive a small commission at no extra cost to you. This will help me to continue to create projects to share with you. Thank you for your support. Please note that some of the products used may have been gifted to me by the relevant companies.